We keep focus on understanding the needs of our clients and fulfilling them with top quality software products and professional services.
Let's get to know each other
Bulb Technologies is a digital process automation company. For years we have been developing software designed to automate operations departments and transform old ways of work (manual, error-prone, slow, etc.) into new modern digital ones.
Who are we?
Bulb Technologies was founded in 2006. in Zagreb, and since then has supported digital transformations in large companies.
Today we have more than 70 employees in Bulb, most of them engineers. Our strength is excellent telco domain knowledge and system integration capabilities.
It is very significant to point out that we received a round of financing from Venture Capital Fund, and are strongly committed to keeping investments in our products and competencies.
What do we do?
Based on years-long experience and proven capabilities to execute complicated CEM projects, we developed the Cempresso CEM product suite.
The only platform businesses will ever need – our solutions cover entire life-cycle of interaction (from the contact center to issue solving), that enables improvement and automation of cross-functional processes, digitalization, and introduction of omnichannel, process optimization, and orchestration.
Since its inception in 2006, Bulb Technologies has earned a reputation as a leader in broadband service management with more than thirty clients around Europe, among them operators of Deutsche Telekom, Telekom Austria, and United groups.
It has helped communication service providers – fixed, cable, and mobile – to deliver superior customer experience while drastically reducing operational costs.
Our state-of-the-art service assurance, customer experience management (CEM), device management, and service analytics solutions go head-to-head with those of the largest global software vendors.
Bulb Tech solutions are scalable and flexible – supporting any protocol, network element, or device. We have outstanding system integration competencies in the most complex, multivendor network environments.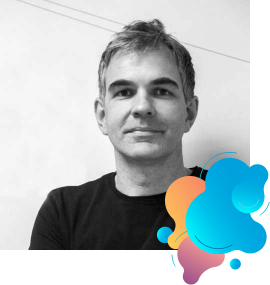 "At Bulb, we take advantage of as many opportunities with our industry partners as we can to hear first-hand from customers which features and functionality are needed, in both today's and future generation products."
Vedran Rezar, CEO
"I am proud of the achieved sustainable work atmosphere, professional growth opportunities available to my co-workers and the long list of satisfied clients whose services are being delivered assured by Bulb Technologies products and highly motivated experts."
Neven Stipčević, CTO