AN EFFICIENT ALTERNATIVE TO CUSTOMER SERVICE
Empower customers to improve their customer experience.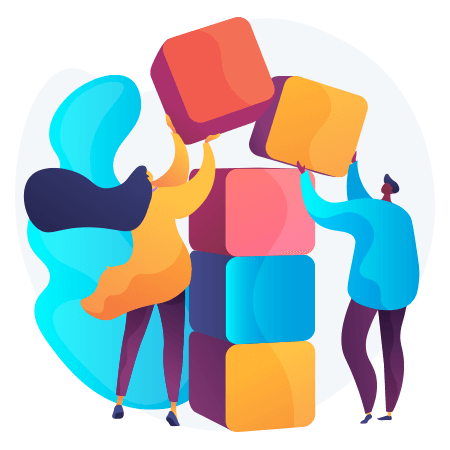 Customers do not want to call Customer service no more than Businesses do. So give them an alternative.
Engage customers by giving them a self-service solution on a channel they will love to use.
Keep it simple, intuitive, with clear guided steps leading them from diagnostics to a successful resolution and, for sure, they will continue to use it.
Finally, by empowering customers with enhanced self-service tools and deflecting calls from live agents in Customer Service, businesses get more benefits. To begin with, live agents can focus on more complex issues and by doing so increase the resolution rate for complicated customer issues that usually get lost in quantity.
Complex processes adapted for average users but with maximum efficiency.
Troubleshoot might be complicated and hard to understand.
However,  we designed the Cempresso Platform to demystify troubleshooting process complexity.
Cempresso uses simplified workflow management designed to fit an average customer to guide the customer from "I have an issue" to "All of my services are up and working properly".
Finally, enabling solution to every problem anywhere (use web, Facebook, Viber, SMS, chat-bot, etc.) and anytime, will, for sure, enhance your Customer Experience.
Have in mind, customers don't want to wait in a queue to reach an agent, empowering them through self-service, and engaging them to solve simple issues, will make Customer service call a last resort choice.
Never again worrying about loosing troubleshoot data due to multiple tools
Cempresso Platform enables omnichannel implementation with the same root system behind.
The customer starts and attempts to solve an issue on his own and in case he fails, the ticket will be transferred to Customer Service.
Simple as that, all data will be in session for Customer Service Representative to follow up.
Choose Cempresso and forget:
losing time and effort to maintain multiple tools on various touchpoints
wasting a lot of training time for agents to learn to use them
asking the customer "Can you please repeat what issue you are experiencing?"